Home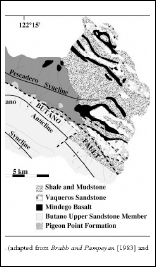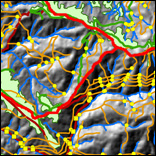 Balance Geo is a California certified Small Business, which is owned and operated by Martin Trso, PG, CPG, CPESC, QSD/P, EurGeol. The firm specializes on engineering and environmental geology and hydrology, focusing on water quality and habitat protection, soil conservation, property protection, water resources management and flood control, hydromodification mitigation, low-carbon agriculture, fisheries and terrestrial wildlife conservation and restoration efforts, environmental design, and environmental impact analysis.

The firm's clients include government agencies, civil engineering and environmental science and planning consulting firms, universities, law firms, and private landowners, developers, and companies with environmental planning, permitting, and multi-disciplinary challenges. The scale of the firm's work ranges from watersheds to river reaches and deals with natural, rural, urban, and industrial settings.

The engineering and environmental analytical investigations and assessments rely on the review of research and technical literature, integrating published data, the collection and interpretation of scientific and topographic data, diagnostic watershed and geomorphic reconnaissance and surveys, textural analysis of riverine substrate, soil, and colluvial materials in soil pits and drilled borings, the quantitative interpretation of aerial photography and remote sensing data, hydrologic modeling, geographic information systems, and earth surface processes digital terrain modeling.